Corpus Christi Property & Asset Division Attorney
Protecting Your Hard-Earned Assets in Texas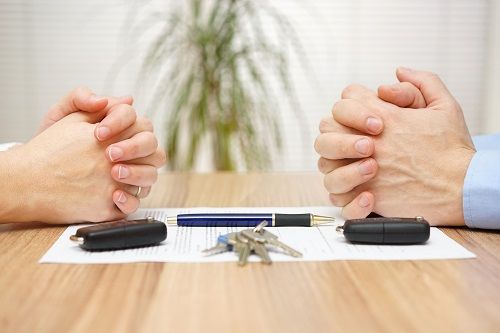 In any divorce, property and asset division is one of the most contentious subjects. Whether you have certain items you hope to hold onto or you believe your spouse may be hiding assets, Rothschild Law Firm can help. As a board-certified family lawyer, our Corpus Christi property and asset division attorney has significant experience handling property-related matters in divorces. Whether we are negotiating a settlement between you and your spouse or representing you in court, you can rely on us to guide you throughout the entire process.
Contact our firm at (361) 866-5437 to get started on your case.
Understanding Community Property Laws in Texas
While most states work on an equitable division system, Texas runs on a community property system. Community property assumes that all property acquired during the marriage (with the exception of separate property) is owned equally by both spouses. Under these laws, all property is assumed to be community property unless it can be proven otherwise. Separate property refers to those items that were purchased or owned before the marriage or acquired by descent or gift.
Separate property may include:
Inheritances
Family heirlooms
Birthday gifts
Items acquired while living out of state
Effective Representation to Handle Property Division Matters
Property division laws in Texas can be quite complex. If you and your spouse cannot agree on the ownership of certain assets, you may need to find and show substantial evidence as proof. Working with a highly skilled Corpus Christi property division attorney can make this confusing process much easier on you. At Rothschild Law Firm, we are dedicated to helping you achieve a resolution that meets your needs.
We are ready to assist you with your divorce. Contact us at (361) 866-5437.