Corpus Christi Family Law Attorney
A Comprehensive & Compassionate Approach to Family Law Matters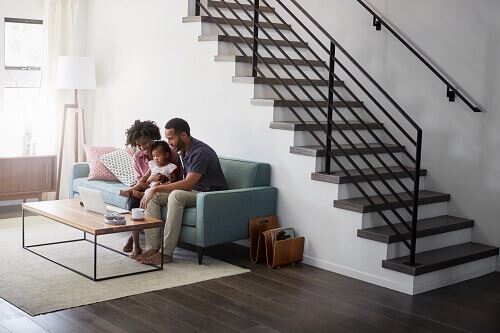 A complicated family matter may be the most difficult period in your life. Whether you are filing for divorce, fighting for custody of a child, or seeking protection from domestic violence, you need aggressive yet compassionate legal representation that prioritizes your needs and goals.
At Rothschild Law Firm, we strive to be your trusted advisor, ready to guide you through this difficult time. Our board-certified Corpus Christi attorney can handle any case, no matter the issue, size, or complexity.
Our Family Law Attorney in Corpus Christi, TX
Attorney Nicholas Rothschild is a Fellow of the American Academy of Matrimonial Lawyers (AAML), an organization founded in 1962 "to provide leadership that promotes the highest degree of professionalism and excellence in the practice of family law." There are 1650+ fellows in 50 states across America. Fellows are recognized as skilled negotiators and litigators who lead the field of family law. They are known by judges and other attorneys to possess high levels of knowledge, skill, professionalism, and integrity.
Types of Family Law Cases We Handle
There is no case too large or too small for Rothschild Law Firm. Our family law services run the gamut from divorce to guardianship to alimony disputes, but our specializations set us apart.
We specialize in contested divorce cases involving:
Asset tracing
Asset characterization
Business valuation
Reimbursement claims
Fraud
Wasting of assets
High-conflict child custody matters
Pre- and post-marital property agreements
Interstate child custody matters
Enforcement and modification of prior orders
Family violence
On top of all this, we also represent clients in contested guardianship, trust, and estate proceedings.
Our Approach to Family Law
When we get started on a family law case, we believe that preparation is key. Our Corpus Christi lawyer takes the time to conduct thorough research and analyze all the details from every angle. We make every effort to carefully develop a plan to achieve your goals and ensure that you understand out strategies.
We also use our valuable relationships with some of Texas's leaders in forensic accounting, business valuation, and psychology among other fields to ensure a comprehensive approach to your case.
Whether we are able to settle your case outside of court or must fight for you in court, you can count on Rothschild Law Firm to provide the thorough and unyielding representation you are seeking. We look forward to helping you navigate and resolve your family matters.