Child Custody Lawyers in Corpus Christi
How is Child Custody Determined in Texas?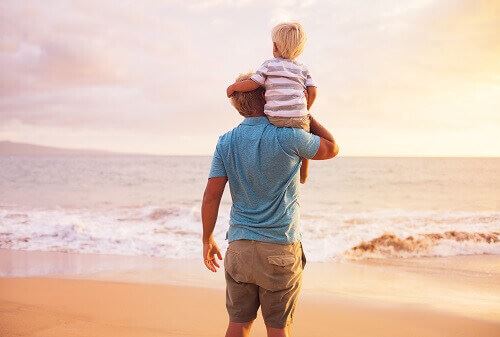 There are two main types of custody that can be granted: Sole custody and joint custody. While custody is granted, a parenting plan should be put in place to address the finer details of how and when the child will be staying with each parent. If you and your partner are able to come to an agreement, it can help keep your family law matter out of court.
However, in high-conflict cases, sometimes litigation is necessary. If you do litigate the matter, child custody will be determined by a judge in family court.
When ordering custody, the judge will consider:
The amount of time each parent has to spend with the child
If there is any history of substance abuse or domestic violence
How much time each parent currently spends with the child
The existing emotional ties between the parents and the child
It is important to remember that when children are involved in a family law dispute or divorce proceedings, you should do everything possible to prioritize their needs above all else. Our Corpus Christi custody lawyer can represent you and your child's best interest.
What Makes a Mother Unfit in Texas?
A mother would be considered unfit in Texas if she cannot or will not act in the child's best interests. This means considering the child when making decisions and forming habits. Furthermore, a mother would be unfit if she could potentially harm the child emotionally or physically.
An unfit parent's behaviors might include the following:
Neglect
Abandonment
Abuse
Addiction
No interest in taking responsibility for the child
Three or more felony convictions
Convicted of sexual assault
What to Include in a Parenting Plan
A parenting plan is an agreement made between the two parents of a child. It outlines child custody arrangements in addition to who the children will spend time with on certain days, who will make certain decisions, and what should happen if one party's circumstances change.
The parenting plan should also include subjects relating to healthcare, education, and what will occur if a parent decides to relocate. At our Corpus Christi child custody law firm, Rothschild Law Firm, we specialize in inter-state custody cases and understand the unique challenges of determining custody and visitation schedules for partners who live in different states.
Whatever your situation may be, our custody law firm is committed is to helping you make a thorough parenting plan that helps prevent and resolve conflicts while providing a safe, happy life for your child.
FAQs About Child Custody in TX
What is "possession and access"?
"Possession and access" is the term that Texas uses for visitation. This refers to when the non-custodial parent is permitted to visit the child.
If my ex-spouse stops paying child support, can I refuse visitation?
Since visitation and child support are two separate matters that the court decides, you cannot leverage visitation rights even if your ex-spouse doesn't pay child support.
Do grandparents in Texas have a right to custody or visitation?
Grandparents' custody or visitation rights are only granted on a case by case basis depending on what the court decides is best. Grandparents are not automatically granted these rights.
When can a child decide which parent he or she wants to live with?
The courts in Texas will consider the child's wishes at 12 years old. However, the child's wishes are not the sole factor when deciding custody rights.
What is conservatorship?
Conservatorship is the word Texas uses for custody. Parents are usually named the Joint Managing Conservator or the Sole Managing Conservator.
Rothschild Law Firm Visitation & Divorce Legal Counsel Protecting Your Rights
At Rothschild Law Firm, our top priority is to help you protect your child's best interests. Our child custody lawyers in Corpus Christi know that divorce is a complicated matter and certain matters – including child custody – can be contentious. Child custody is one of the most contested subjects in divorce and can be a sensitive subject for all parties.
Fortunately, our Corpus Christi child custody attorney is a board-certified family lawyer with extensive experience helping parents navigate child custody negotiations. Whether we help you resolve your child custody case in or out of court, rest assured that our Corpus Christi custody lawyers can be by your side from start to finish. Our attorneys are experienced in handling all aspects of family disputes including visitations, child support, alimony, and more.
To make an appointment with our Corpus Christi child custody and visitation lawyer, contact us or call us at (361) 866-5437.