Corpus Christi Guardianship Lawyer
How to Get Legal Guardianship of A Child in Texas?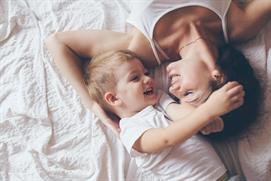 Guardianship is often sought by family members close to the child in need (grandparents, aunts, uncles, and siblings who are over the age of 18). Individuals who are not related by blood can also seek guardianship.
Reasons for guardianship include:
Death of parent/parents
Incarceration
Alcohol/drug abuse
Child abuse
To get guardianship in Texas, you must:
1) file a petition with the court
2) attend a hearing before a judge
3) Have the judge appoint you as the guardian
If you are hoping to obtain guardianship of a child, then our firm can help. We understand that every situation is different and so are the various reasons you may be seeking guardianship.
Can I Seek Guardianship of an Adult?
Occasionally, an adult requires guardianship, too. Whether your loved one is physically disabled or mentally incapacitated, he or she needs and deserves compassionate care. In Texas, an adult can have a legal guardian who is allowed to make decisions for their ward.
Adult guardianship is a big step to take and can significantly impact the ward's rights – sometimes, this is the best way to ensure proper care of the adult. The process, which involves probate court and trust litigation, can be complex. Rothschild Law Firm can help you understand your options and decide whether guardianship is the right choice. From there, we can help you apply for guardianship and guide you through the necessary steps towards a successful outcome.
Our Board-Certified Family Lawyer Can Protect Your Loved Ones
Every parent's priority is to care for their child and give them the best life possible – and every child deserves the care and support of a loving parent. However, when a parent is unable to properly care for their child or is out of the picture for any reason, a parent or close family member may petition for guardianship to care for the child in need.
The process of petitioning for guardianship is not always easy, especially if the parent in question is refusing to give up their rights. Fortunately, our experienced Corpus Christi guardianship lawyer at Rothschild Law Firm has helped many families get through these difficult situations and reach a favorable resolution.
At Rothschild Law Firm, we can ensure you understand your legal options and rights while guiding you every step of the way through the legal process. We know that this can be a difficult and overwhelming time in your life, especially if there has been a loss in your family. When you work with our Corpus Christi guardianship lawyer, you can rest assured that we can protect your rights and your family's future.
Contact our team at (361) 866-5437 to learn more about guardianship and how you may be able to become a child's legal guardian.